We serve only locally-grown traditional Oita cuisine.
Guests at Kiyasuya will experience the season of their visit through not only the food but the tableware it's served on. We express pride in our natural surroundings of lush mountains and pristine waters by serving delicious dishes prepared using only locally-grown, seasonal ingredients from the Oita, Kuju, and Aso areas.
Enjoy a sumptuous feast of river trout, bungo gyu Japanese Black Cattle beef, freshly-gathered mountain vegetables, and other farm-to-table ingredients fresh from our rural setting.
Dinner
Served from 6 PM
We strive to provide the ultimate in Japanese cuisine using seasonal and natural ingredients such as river trout and mountain vegetables. Dinner service begins at 6 PM.
Sample Menu
Aperitif

Home-made plum wine

Appetizer

Lotus yam with sesame miso

Delicacy

River trout roe

Side dish

Sweet vinegar-pickled watershield

First course

Stewed fava beans, spikenard in miso, Japanese ginger sushi, asparagus with yogurt sauce, peppered young corn, salted mini-taro, okra and oyster mushrooms with sesame dressing

Sashimi

Rainbow trout sashimi

Additional dish

Oita wagyu on earthenware brazier

Soup

Ground corn soup

Grilled dish

Salt-grilled river trout

Artisanal dish

Wax gourd with minced chicken in sweet sauce

Special dish

Grilled vegetables with demi-glaze sauce

Fried dish

Mountain valley tempura

Staple

Kuju rice

Pickles

Home-made pickle duo

Dessert

Chef's dessert of the day
Breakfast
Served from 8 AM
Breakfast is also served at our restaurant. The breakfast menu features locally-grown Kuju rice, various healthy side dishes, and a post-meal coffee.
Restaurant
Kiyasuya's own restaurant "Yamaboshi" is located in a separate building from the inn. Enjoy a leisurely meal in your own private room.
As dinner is served from 6 PM, we ask that guests arrive no later than 5 PM.
Menus and pictures are examples and may differ from what is served during your stay.
Please notify our staff regarding any allergies or dietary restrictions.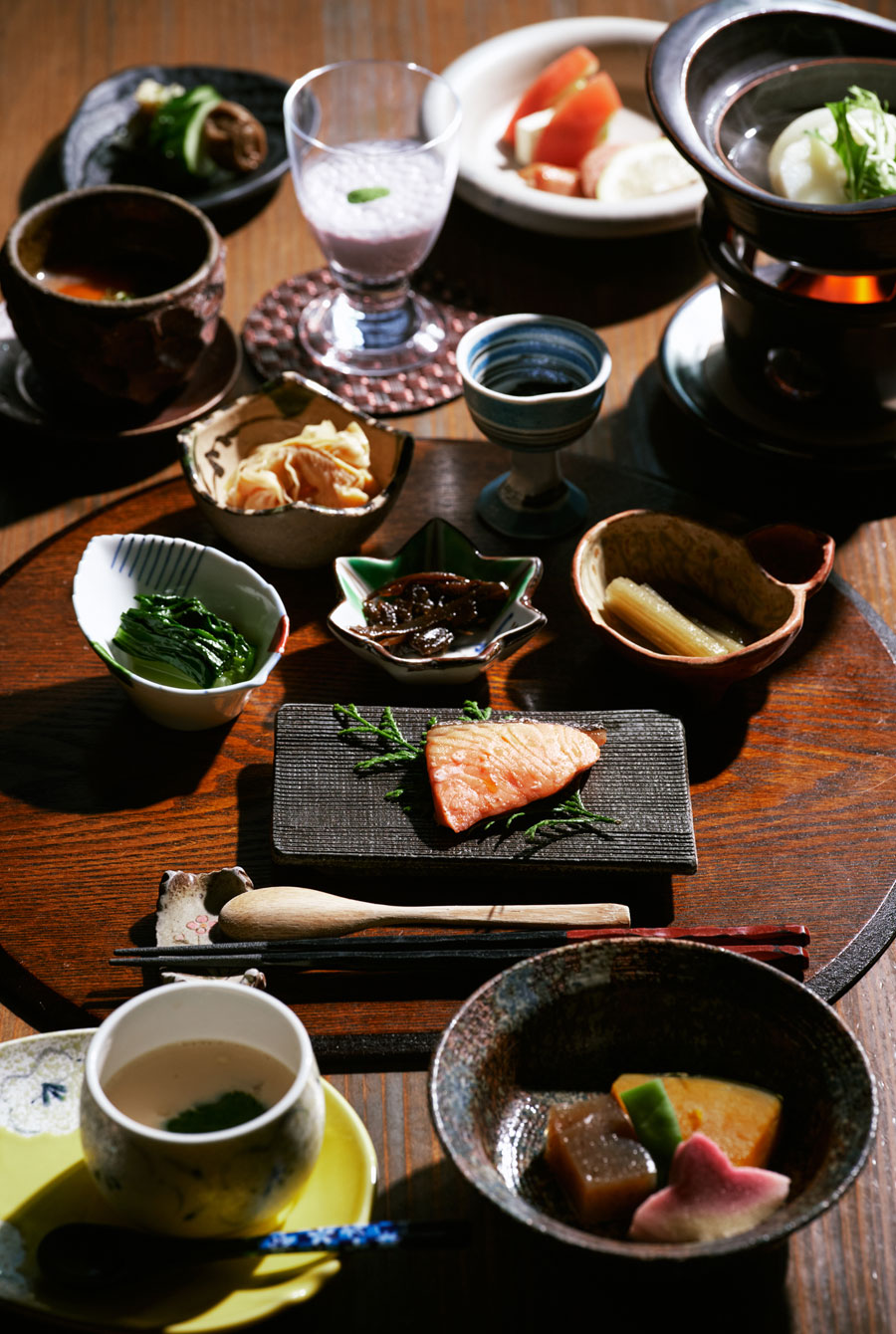 Sample breakfast spread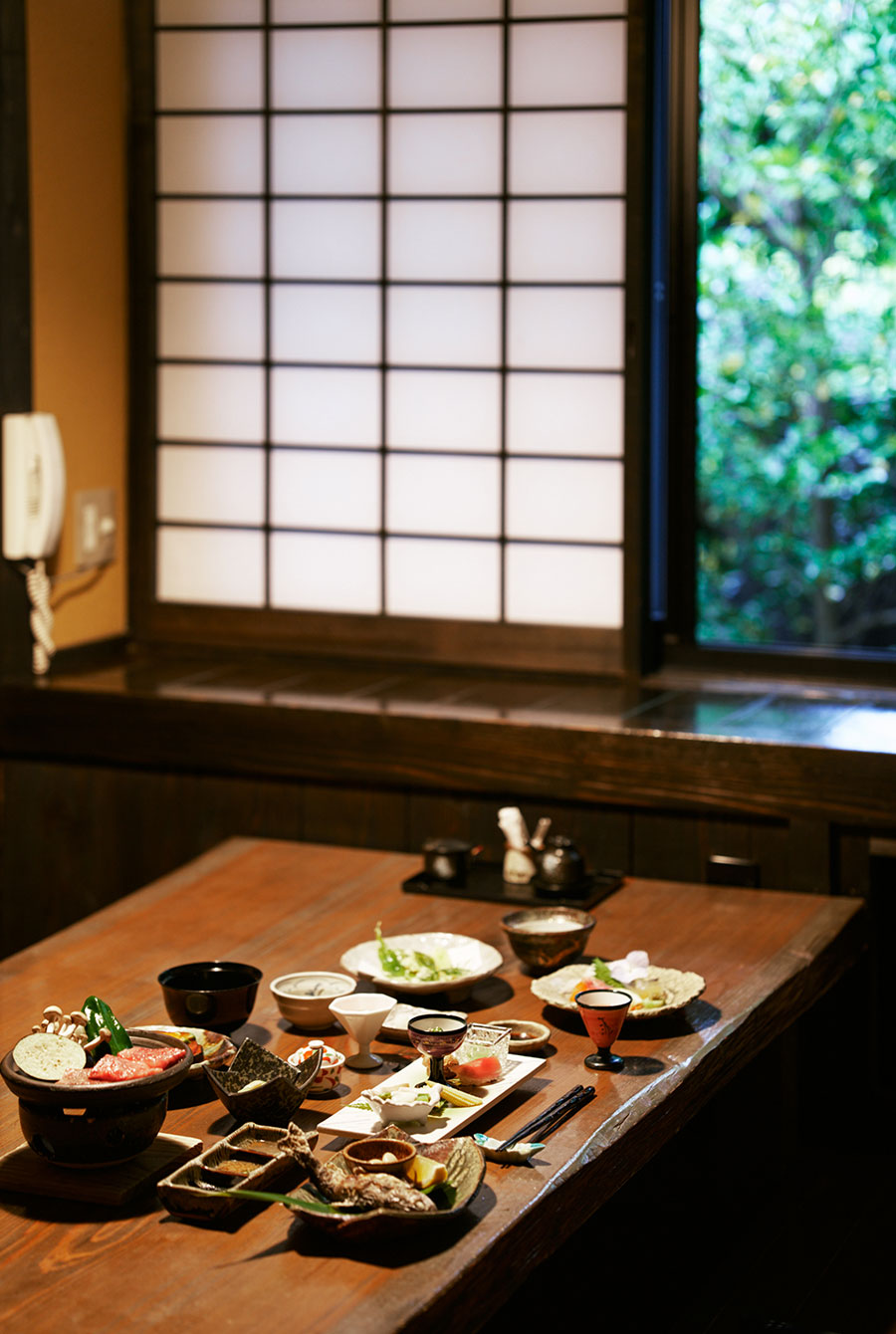 Restaurant "Yamaboshi"