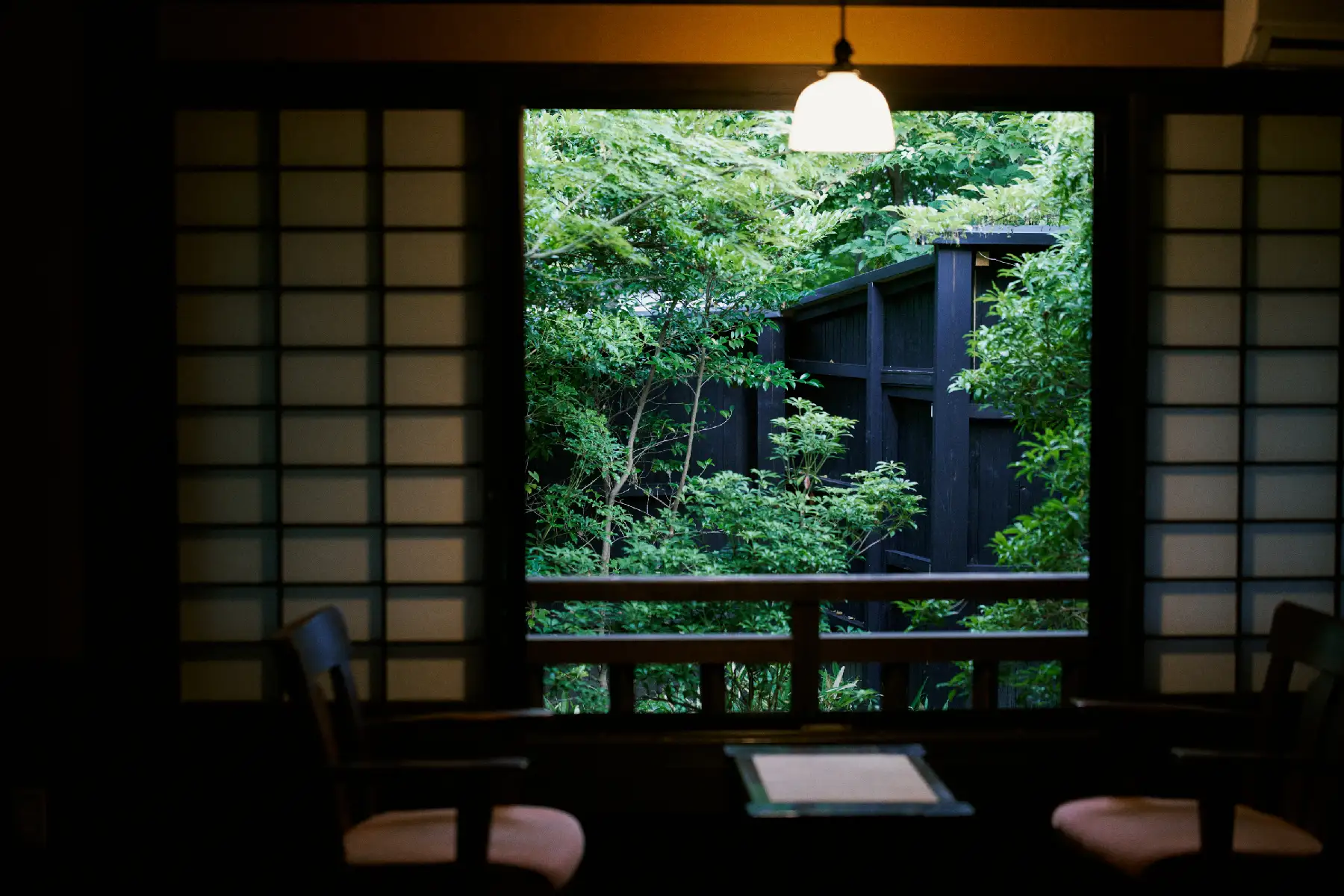 Earthen walls and black fences enclose rustic, free-standing guest rooms.
Outside of Kiyasuya's rustic main building you can find our selection of outdoor baths, which have been designed to please hot spring-goers of every stripe. Guests can enjoy a relaxing bath among the beautiful natural sounds and surroundings during any season.
Our guest rooms are available in three sizes: 14.5 sq m, 18 sq m, and suites with a 22 sq m room and a 9 sq m room. These rooms can sleep 2 to 5 guests each. Each room has tatami mat floors, hardwood panels, a kitchenette (with no stove), and an empty mini-fridge. The washrooms are spacious enough for two adults to use at once. Best of all, the outdoor baths attached to each room allow guests to enjoy our fresh hot spring water at any time. Our staff will prepare your bedding while you are at dinner.
When making your reservation, please understand that we cannot arrange for you to stay in a specific guest room. We apologize for any inconvenience this may cause.
Guest Room Overview
| | |
| --- | --- |
| Room style | Villa |
| Room capacity | 2-5 people |
| Room facilities | Empty refrigerator, electric pot, telephone, toilet with bidet, kitchenette (no stove), washstand, hairdryer, shower, AC/heating unit, Wi-Fi*1 |
| Amenities | Face towels, bath towels, shampoo, conditioner, shower caps, toothbrushes, disposable razors, yukata, misc. others*2 |
| Room selection | Not possible during reservation. |
| Spring water | All of our tap water is spring water. Drinking water is available at the kitchenette in each room. |
Notes:
All rooms and hotel areas are non-smoking.
Cell phone reception may be poor for certain carriers.
Internet connection may be used free of charge. Rental PCs are not available.
The front desk can provide other amenities such as cotton swabs, hair clips, etc., upon request.